SureSmile is a technology that allows us to create a smile for you using a digital treatment planning system and a robot that mills the aligners. These aligners are custom-made to fit your teeth.
How does SureSmile work?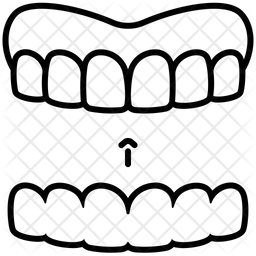 SureSmile uses three-dimensional imaging technology (Cone Beam Computed Tomography) and robotics software to plan treatment. The dentist then uses simple, hands-free tools to carry out the treatment plan without relying on a process involving goopy impressions and weeks of waiting for laboratory work.
SureSmile's process starts with our dentist taking a 3D scan of your bite with a Cone Beam CT system. This scan gives your dentist a high-resolution, 3D image of your teeth and soft tissue structures. 
How long does the SureSmile process take?
The SureSmile process requires two stages. In the first, an impression is taken of the teeth, and from this, a 3D treatment plan is created. The treatment plan is used to guide the orthodontic appliances used to shift the teeth into the desired position. The second stage of the SureSmile process includes the placement of aligners, retainers, or other orthodontic appliances.
How do I know if SureSmile is right for me?
SureSmile® is an advanced, digital orthodontic treatment that uses 3-D modeling software to plan tooth movement. SureSmile treatment planning software helps create the ideal alignment and bite. It also determines if the treatment will work for your particular needs. When treatment planning with SureSmile, patients get a digital treatment plan customized to their unique smile, and they get to see it before treatment even begins.
Is SureSmile painful?
The SureSmile system simplifies the process of getting braces. Many patients say they felt very little pain at all throughout the treatment. At your consultation, we'll discuss which options will be most comfortable for you.
Please reach out to our dental practice at 3121 Springbank Ln Ste D Charlotte, NC 28226, to consult with our dentists, Drs. Jeffrey S. Kleinheinz. Call Dentist in Charlotte, NC, at (704) 542-6003 or schedule an online consultation, and we'll guide you further.