What Is the Timeline for Dental Implants?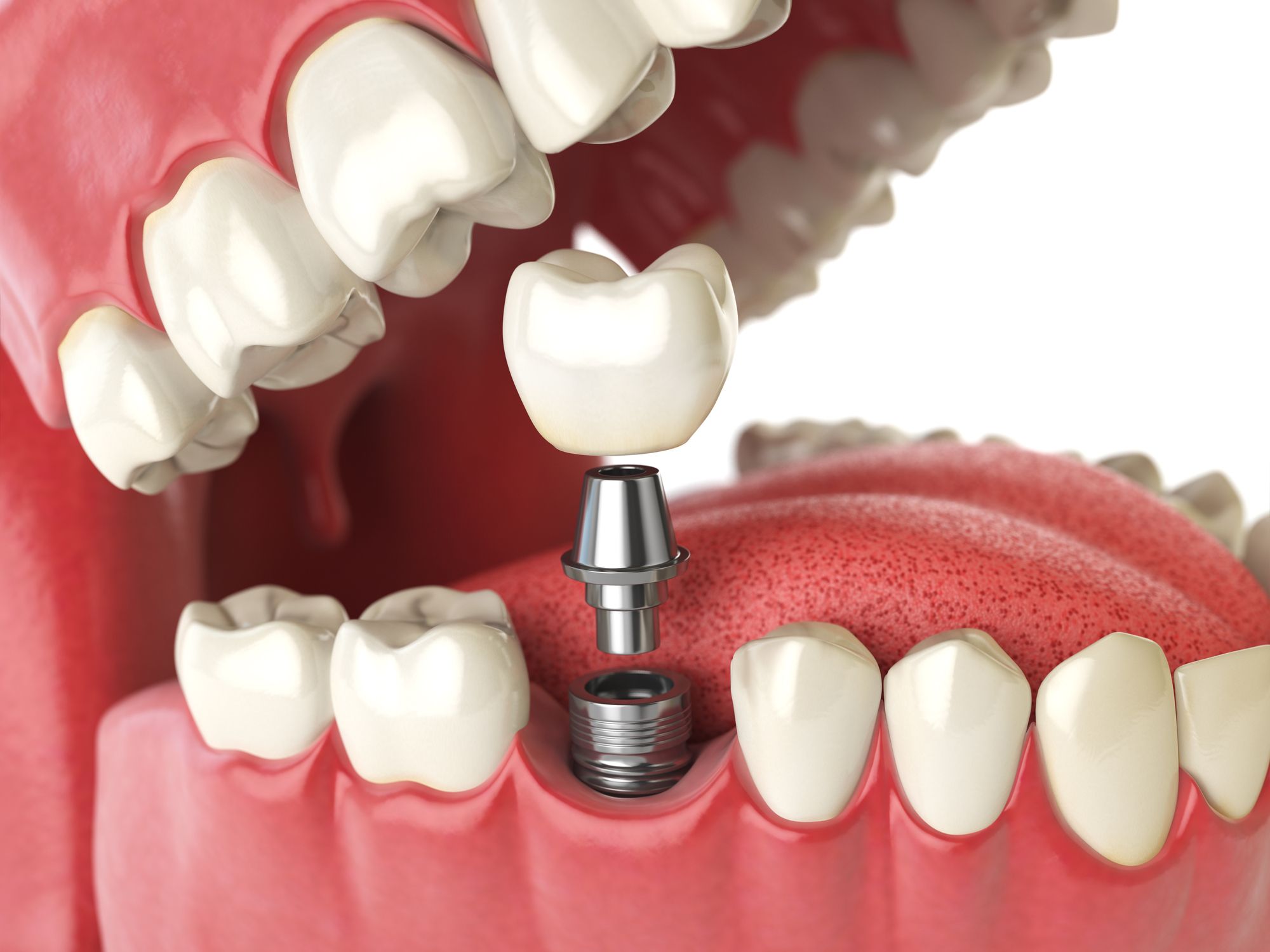 Modern treatments mean that patients have more restorative dentistry choices than ever before. Dental implants are a preferred method of tooth replacement since they offer incredible stability and can even prevent jawbone recession. At the same time, the dental implant timeline is lengthier than that required for other restorative treatments. Nonetheless, most patients feel that it is worth making this time commitment to enjoy the important benefits of dental implants.
When you come to Kleinheinz Dentistry, we explain the various stages of implant placement and what you can expect. Drs. Jeffrey S. Kleinheinz and Katrina Ashlin perform remarkably precise implant placement to reduce treatment and recovery time as much as possible.
Four Months Before Implant Surgery
Your implant treatment may actually begin months before the surgery itself. Dr. Kleinheinz or Dr. Ashlin will first perform a thorough evaluation of your oral health and the structure of your jaw. Dental implants require strong and healthy bone tissue for adequate support. If you have suffered bone degeneration as a result of tooth loss, you may require a bone graft prior to implant placement. Typically, you will need to have this procedure about four months before implant surgery so that your jaw has enough time to heal.
Before surgery, Dr. Kleinheinz or Dr. Ashlin will also create an individualized surgical plan, determining the right position for your new implant posts.
The Days Before Implant Surgery
A week or so before implant placement, you can start to prepare for surgery and your recovery. Arrange to take at least a day or two off of work and ask someone to drive you to and from your procedure. If your dentist prescribes any antibiotics or other medications prior to surgery, be sure to take them as directed.
The Day of Implant Surgery
If you are going to receive IV sedation, or any other deeper sedation, you should not eat after midnight on the day of surgery.
The length of the surgery itself will vary based on the number of implants you are having placed. Surgery to position a single implant may take as little as 30 minutes. If you are receiving multiple implants, for instance to support a full denture, the process could take several hours.
Four to Six Months after Implant Surgery
Once your implants are in place, your bone will need to heal around them. This process, called osseointegration, can take four to six months. During this time, you will wear a removable bridge or denture.
Once your jaw has healed, you will have a second procedure to expose the tops of the implant posts. You will need to wait an additional two weeks after this process before you can receive your permanent prosthetic. After this final healing time, Dr. Kleinheinz or Dr. Ashlin will attach your crown, bridge, or denture. At this point, you should be fully healed, and you should enjoy complete dental function for decades to come.
Learn More about the Dental Implant Timeline
Find out more about what you can expect when you receive dental implants. Contact us online or give us a call at (704) 542-6003. At Kleinheinz Dental, we are proud to serve patients in the greater Charlotte, NC, area.
Related to This